As some of you know, I wrote a novel. It's a modern retelling of Treasure Island, with Jim Hawkins recast as a homeless kid hunting the loot from an armored car heist. I'll be sharing chapters online soon.
Anyway, I'm sitting here thinking of ways to get my book "out there" and I remember reading part of a modern sequel to Treasure Island in the library. I was thinking of writing the author and see if he had any insight to share, s
o I looked him up and was surprised to find he wasn't the only writer to try a Treasure Island sequel. There was another. And another. And another.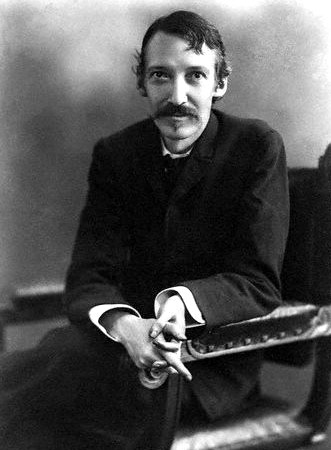 Robert Louis Stevenson
Amazon has 19 books that appropriate Treasure Island. These include six entitled "Return to Treasure Island," plus four prequels, an account from Long John Silver's point of view, and one called "
Treasure Island: a Novel
" in which Jim Hawkins is a teenager in the 1950s, the treasure is Nazi gold and Long John Silver is an American vet who left his leg at Iwo Jima.
I have to say, my mind was blown. I knew from the start I
didn't
have the most original book in the world, but I had no idea I was working such well-tilled ground.
Robin thought it was a disaster and that I would freak out. But you know what? I love it! It proves there's a market, however small, for RLS wannabes like me. And my book won't be lonesome on the shelf.
I'm especially intrigued by this other retelling! I ordered a copy and can't wait to see how a more established author handled the same challenge I had—to bring the Treasure Island myth alive in the present day.